The Canadian Society for Creative Leathercraft

CANADIAN LEATHERCRAFT
Volume LXVIII No. 3

0045-5121

Spring – 2020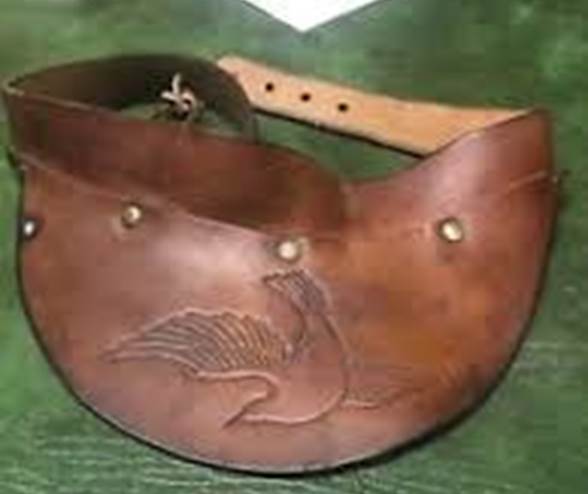 In this Edition…

Page 2 Notes from the Editor, Highlights of the past Executive Mtgs, Membership Info, CSCL Larmour Library

Page 3 – 2020 CSCL 70th Convention postponed to 2021

Page 3 – Baby Moccasin pattern

Page 4-5 – Meet Lester Pinter a new FCSCL

Page 6 – Summer School Door Prize – Sponsored by the MAL, London, Ont.

©2020 Canadian Society for Creative Leathercraft All rights reserved. Reproduction in whole or in part without permission of the copyright holder is prohibited.

To contact any of our Executive please refer to the CONTACT section of our Website.

Website: www.canadianleathercraft.org

Facebook "Canadian Society for Creative Leathercraft"

President: Lauch Harrison

1st Vice-Pres.: Jim Wilkes

Past President: Jim Wilkes

Treasurer: Della Chynoweth

Secretary: Richard Borrow

Membership: Kim Winchester

Editor: Barbara Chynoweth

ECO ( Electronic Communications Officer): Eugene Pik

Privacy Officer: Lauch Harrison

Workshops:Lauch Harrison, Jim Wilkes, Lester Pinter
Note from the Editor….
I hope everyone is staying well and following the health recommendations to stay in. If you have been working on any projects and would like to share with other Leather workers please send me some pictures and information on your project.
The Quarterly Newsletter "Canadian Leathercraft" is your source of information about CSCL and its members. Also check out the CSCL website at www.canadianleathercraft.org and CSCL's Facebook page.
Highlights from the Past Executive Council Meetings….
The Executive have been meeting by Skype and were busy planning the Annual until the CORONA-19 happened. Everything has been put on hold at this time.
Read more: Canadian Leathercrafter – Spring 2020