The Canadian Society for Creative Leathercraft
CANADIAN LEATHERCRAFT
Volume LXVIII No. 2
0045-5121
Winter 2019-2020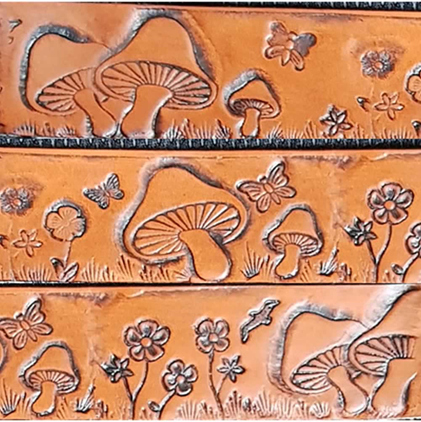 In this Edition…
Page 2 Notes from the Editor, Highlights of the past Executive Mtgs, Membership Info, CSCL Larmour Library
Page 3 Jim Wilkes receives Award, Native Medicine Bag
Page 4 – Puzzle Pouch
Page 7 – CSCL loses a Life Member – Loreen Manuel
Page 8 – A Blast from the Past
Website: www.canadianleathercraft.org
Facebook: www.facebook.com/CanadianLeathercraft/
President: Lauch Harrison
1st Vice-Pres.: Jim Wilkes
Past President: Jim Wilkes
Treasurer: Della Chynoweth
Secretary: Richard Borrow
Membership: Kim Winchester
Editor: Barbara Chynoweth
ECO: (Electronic Communications Officer) Eugene Pik
Privacy Officer: Lauch Harrison
Workshops: Lauch Harrison, Jim Wilkes
Note from the Editor….
This year we are celebrating the CSCL's 70th Anniversary. The theme will be Sixty's Fashions and music. Hats..Vests..Platform Shoes. If you have not received your Registration Package please let me know.
The Quarterly Newsletter "Canadian Leathercraft" is your source of information about CSCL and its members. Also check out the CSCL website at www.canadianleathercraft.org and CSCL's Facebook page.
Highlights from the Past Executive Council Meetings….
The Executive have been meeting by Skype this winter and have been busy planning the 70th Annual Convention and have also been working on some Workshops.
WORKSHOP: We have had to postpone two workshops that we had planned, they will be rescheduled for a latter date.
Read more: Canadian Leathercrafter – Winter 2019-2020